With its canals, the Little Mermaid and the oldest amusement park in the world, Copenhagen is at the heart of the world's obsession with Scandinavia – and it has a Biotech scene to match.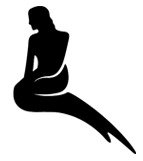 Pharma and Biotech play a strong role in Denmark's economy. The country is home to some key companies in the field, including the Novo group – which owns the giants Novo Nordisk (the biggest Danish market cap) and Novozymes.
Along with Novo Nordisk, there's a lot of successful Pharma, such as Leo Pharma (dermatology), ALK-Abelló (allergy immunotherapies) and Lundbeck (nervous system). Chr. Hansen is also huge in industrial Biotech.
We already took a look at the ecosystem during Labiotech Tour Denmark. But which companies are making it in the Danish capital?
As usual, the list is in no particular order.
---

Founded in 1999, Genmab is developing antibody therapies for cancer and is now one of the most valuable European Biotechs. It is listed on the Nasdaq Copenhagen, with a market cap of over €7M (57M DKK), and 186 employees.
Genmab relies on two platform technologies: DuoBody for bispecific antibodies, and HexaBody for assembly of antibody hexamers and targeted cell death. It also has a broad range of partnerships, including Novo Nordisk, Novartis and BioNTech (Germany).
---

Developing cancer immunotherapies and vaccines for infectious diseases, Bavarian Nordic has a market cap of €1Bn (7.5Bn DKK) on the Nasdaq Copenhagen, and has over 400 employees worldwide.
Its PROSTVAC vaccine for cancer, based in a virus, has been under fire, but Bavarian Nordic's pipeline in infectious disease seems solid, and includes a new programme for Ebola.
---
Acesion Pharma is developing safer drugs for cardiac arrhythmia. It was founded in 2011 with seed money from two Danish venture funds, Novo Seeds and SEED Capital. It also received €3.7M from the Wellcome Trust (UK).
Its preclinical studies focus on the inhibition of SK channels, which are ion channels that partly regulate heart rhythm. This mechanism shows a promising therapeutic effect for atrial fibrillation, the most common type of cardiac arrhythmia.
---

Biosyntia has been nominated one of top 5 most innovative small Biotechs in Europe (by EuropaBio) and the best European startup (in the 2012 Intel Business Challenge). It was founded in the same year and raised €1.68M in its seed round, led by Novo Seeds.
In our video interview, Biosyntia's co-founder explains how the company produces complex chemical compounds by fermentation and synthetic biology – including flavours, fragrances, pigments and active pharmaceutical ingredients.
---

Pcovery is tackling fungal infections and raised €3M in its latest fundraising – which featured Novo, the Wellcome Trust and Boehringer Ingelheim Venture Fund.
Currently in the drug discovery phase, its strategy is to get novel antifugals to focus on a compound that shuts down an essential plasma membrane transport system – effectively killing the fungi.
---
With a focus on rare diseases, Orphazyme is a private company with only 17 employees. It has raised over €37M, including a 2015's series B of €20M. We interviewed CEO Anders Hinsby during our LabiotechTour Denmark.
Orphazyme develops therapies for lysosomal storage diseases, a 'family' of more than 45 diseases which are currently untreatable – and often fatal. Its leading candidate is Arimoclomol, a heat shock inducer currently in Phase II/III for Niemann-Pick Disease.
---

With 110 employees and a market cap of €410M (3.05Bn DKK) on Nasdaq Copenhagen, Zeal& (or Zealand) develops several peptide therapeutics – some on the market in collaborations with companies like Sanofi and Boehringer Ingelheim.
Zeal& has several projects in its pipeline, including a Phase II for severe hypoglycemia and a Phase II for short bowel syndrome.
---

Galecto joins research from Lund (Sweden) and Edinburgh (UK) with 6 employees and a semi-virtual model. We interviewed CEO Hans Schambye and discussed its option (to buy) agreement with Bristol-Myers Squibb for $444M.
Galecto develops modulators of galectins, a group of proteins involved in diseases like fibrosis, inflammation and cancer. Its most advanced programme is in idiopathic pulmonary fibrosis, currently in Phase Ib/IIa.
---

Developing therapies in the hot fields of inflammatory diseases and immuno-oncology, Nuevolution did its IPO in December 2015 – raising around €27M (250M SEK) in the Nasdaq First North (Stockholm, Sweden). It has 40 full time employees.
Nuevolution developed Chemetics, a drug discovery platform that creates a library of chemical compounds combined with a DNA tag – that can be later used to quickly screen interactions with drug targets.
---

Forward Pharma has 14 employees and is listed on the Nasdaq, with a market cap of approximately €800M ($930M). It also has subsidiaries in Lepizig (Germany) and in the US.
It focus on a specific compound (dimethyl fumarate) and derivatives, which have immunomodulatory properties. Its most advanced candidate (FP187) is being evaluated for multiple sclerosis and psoriasis – including an upcoming Phase III trial.
---

A spin-out from the University of Copenhagen, Avilex Pharma has Novo and the Wellcome Trust as investors. It recently hired Mark Treherne as CEO, who has previously worked at Pfizer, Cambridge Drug Discovery and Senexis.
Avilex is developing inhibitors of PDZ domain proteins (involved in cell signaling). Its lead candidate (UCCB01-144) is in preclinical development for the treatment of ischemic heart disease – the second biggest cause of death in the Western world (according to the WHO).
---

As a private Biopharma, Symphogen develops mixtures of recombinant antibodies – or 'a symphony of antibodies'. It has 100 employees and has succeeded in raising €249M – including from the Novo group.
Its leading candidate (Sym004) is almost finishing a Phase II trial in metastatic colorectal cancer (mCRC), along with other programmes for gliobastoma and head and neck carcinoma. Symphogen also partnered with Genentech to tackle infectious disease and with Baxalta for immuno-oncology.
---
Most of the Danish Biotech community is concentrated around Copenhagen, and is really well developed. Arguably though part of this success is due to Novo, which has invested in most of the companies in this list.
All in all, the ecosystem is impressive compared to the size of the country – and definitely one of the leading bioclusters in Europe.
What do you think of this list? Do you know more cool Biotechs in Copenhagen?
---
Here's the Labiotech Tour documentary of Copenhagen…
---