Evotec (Germany) has launched a spin-off, Topas Therapeutics, to create nanoparticle-based therapeutics to treat immunological disorders.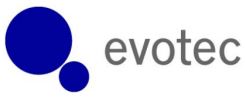 After starting a collaboration for microbiome-related diseases and entering the immuno-oncology field, Evotec is creating a spin-off dedicated to auto-immune diseases.
This new Biotech will be Topas Therapeutics, and is based on a technology that induces liver tolerance to specific antigens. This platform could be used to create breakthrough therapies for a range of autoimmune and inflammatory diseases. These include, for example, rheumatoid arthritis and Crohn's disease – so it's an area with high unmet medical needs, and potentially very profitable.
The technology was originally developed at the University Medical Center Hamburg-Eppendorf (UKE), from which resulted a patent and several publications (including in the Journal of Immunology and the Journal of Hepatology).
Evotec ended up with the exclusive license for this platform via the acquisition of Bionamics in 2014, a technology transfer company that joined Evotec's own programme, EVT Innovate.
Topas Therapeutics starts off with €14M, which was raised in its series A round. Evotec is the major shareholder, and other investors include Epidarex Capital (an Edinburgh-based VC with experience in spin-offs), EMBL Ventures (the investment arm of the well-known European Molecular Biology Laboratory) and Gimv (a Belgian VC, that has for example invested in French MedTech).
Topas Therapeutics leading programme is in multiple sclerosis, currently in clinical proof-of-concept stage. The Biotech expects to start its first clinical trials in 2017.
This is an interesting development in Evotec's strategy. Becoming a shareholder in Topas instead of integrating it in its own R&D pipeline will allow Evotec to split the risk and get more funding – so a faster growth for Topas. Will we be seeing more Evotec spin-offs in the future? 
---
Featured image credit: Graphics by Evotec