Needle-Free Diabetes? European MedTech Inventions which Painlessly Measure Blood Glucose!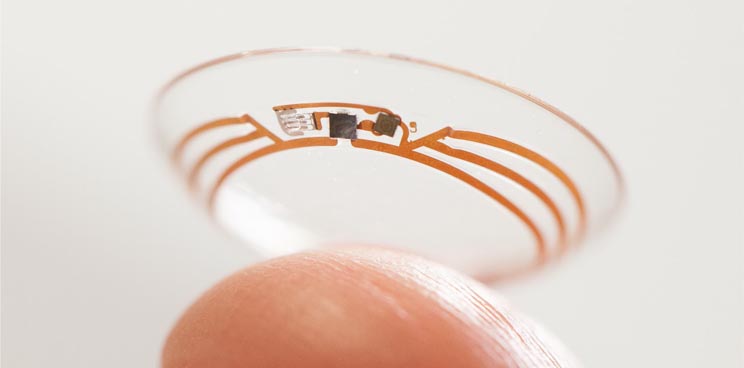 Will the daily routine of finger pricking to monitor blood glucose levels finally come to an end for the millions worldwide living with Diabetes?

Every 6 seconds, a person dies from this chronic metabolic disease…Diabetes mellitus is a metabolic chronic disease that affects around 382 million people worldwide (and that was just in 2013)!
To monitor blood glucose levels diabetics have to frequently check their blood sugar by pricking their finger with a lancet to obtain a small blood sample.
Imagine having to prick your finger close to 10 times a day to know if you have normal blood sugar levels or to know if you can eat or not! Some companies in Europe are trying to find an alternative to this, so here's a couple of examples from European Start-ups…

---
GlucoSense is a spin-out company jointly formed and funded by NetScientific and the University of Leeds which is developing a non invasive device based on the technology of proprietary photonics.
Its basic component is a nano-engineered silica glass with ions that fluoresce in the infrared region when simulated by a low power laser.
When the glass is in contact with the user's skin, the reflected fluorescence signal varies based on the concentration of glucose in their blood and one can acquire the glucose concentration measurement in less than 30 seconds.
---
NovioSense – Nijmegen (Netherlands)
NovioSense is a Dutch start-up working on an implantable glucose sensor uses tear fluid to measure glucose levels. The device consists of a 15 mm-long metal coil  coated in a hydrophilic gel. The flexible form factor allows the device to bend to conform to the surface of the lower eye lid where the sensor is placed.
The coil moves to the correct place in the eye and the gel coating hydrates swells to increase contact between the metal coil and the eye fluid.
Utilising state of the art low-power and highly sensitive ASIC technology developed by Fraunhofer IMS together with NovioSense, the device can measure minute changes in glucose levels in the tears that are representative of blood glucose levels.
---
GlucoWise – London (UK)
 28/11/16 update: check out our interview with the co-founder for more details on GlucoWise!
GlucoWise is a new product from MediWise (in London), a medtech knowledge-driven company that empowers individuals to take control of their health. It was founded in 2010 by a team of entrepreneurs in London and aims to tackle relevant health problems.
The GlucoWise sensor is positioned to gently squeeze the skin between the thumb and forefinger or the earlobe to measure blood glucose levels. The device then displays the reading in real-time on the screen without having to pierce the skin.

---
And of course, as we mentioned earlier this week, there is also the much talked about Google Lens which is being developed in conjunction with Novartis. Trials are due to start for the lens in 2016 (read more through Reuters).
An alternative to finger pricking for blood glucose monitoring will definitely appear as a joint effort between different fields including biotech, materials sciences and electronics. I mean, there is even talk of a breathalyser to monitor glucose levels like how alcohol levels in drivers are measured by roadside authorities.
But the question is, who will get there first?
Will a small start-up be able to beat big pharma companies in the pursuit of a commercially available non-invasive glucose meter?
---
Feature Image Credit: The Google Lens which is being developed for Trials in collaboration with Novartis (Source: Google)